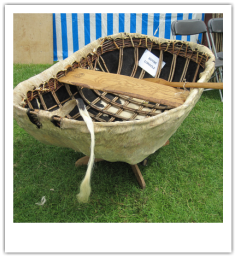 It is 100 days since I started the Word Challenge at
Quality Quill
.
I am delighted and rather surprised at the positive response from different people of all ages.
I have received some wonderful emails from people who are pleased to be improving their vocabulary.
Please keep the comments coming, readers: all input is greatly appreciated.
Our 100th word is coracle. For the written definition go to
Quality Words
.
Photo used under Creative Commons