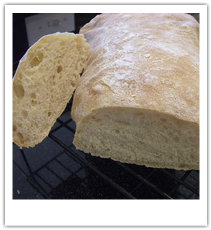 I am often asked by different people how I select the words which find their way on to my
Quality Words
page.
Some of the sources are very interesting. I was recently shopping in Woolworths when two delightful ladies who were also shopping, stopped me and asked if I knew what ciabatta was. I didn't, and took steps to find out and the name was added to
Quality Words
.
Sometimes a family member or friend will ask me what something means and it will so often be a word that is continually used but only half understood. Circa is a term that immediately springs to mind as falling into this category, and corsage is another. Ask a person to define a term they use and they will often have a vague idea of the word but no more. Ask for a precise definition and they cannot provide you with one.
How many of the words on
Quality Words
can you define with accuracy?
Photo used under Creative Commons